Dated: 7:57am on Monday 10th June 2019
New Latest Cheat, Hack Released Maybe For Short Period Of Time, Enjoy Everything Unlimited While You Can For Bejeweled Blitz
Note: This Cheat will only works in Firefox Browser on PC neither in other devices nor in other browsers.
Note: Works For both Facebook And Google Plus Users
CLICK HERE TO INSTALL THIS EXTENSION (You will be redirected to leethax.net who is the sole owner of this extension. Please Read All Notes Carefully.!!)
Note: This Cheat is for fun only, Please spend some money to Buy in game Items to support game developers.
How To Use
Install the leethax.net Firefox extension, restart Firefox, and browse to the game's web page.
To get any score you want, just type it in and hit "send".
To get coins, adjust the "coins" and "×" values until you get a total to your liking. There's a limit to how many coins will the server believe you earned at once - that's why you can only send up to 1600 coins in one request.
Cheatable Items
Infinite coins
Use all 5 boosts at once
The following in-game cheats, which were left in the game code but merely disabled, are courtesy of PopCap:

1…7 — Set the color of the selected gem
F — Make the selected gem a Flame gem
S — Make the selected gem a Star gem
H — Make the selected gem a Hypercube
P — Make the selected gem a Phoenix Prism gem
M — Make the selected gem a Multiplier gem
N — Make the selected gem a normal gem
C — Add a coin to the selected gem
Backspace — Remove the selected gem
Delete — "Shatter" the selected gem
B — Activate Blazing Speed
G — Get Rare Gem Harvest offer after the current game
… and a few less interesting ones, mainly intended for debugging the game: F1, F9, Shift+F9, Left/Right arrow keys, I, D,Shift+F, Shift+N, Shift+R and Shift+S.
Screenshots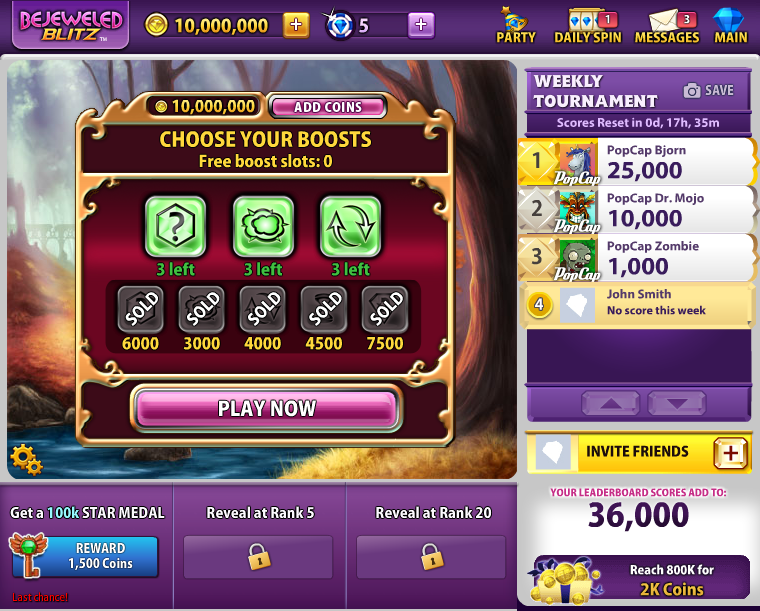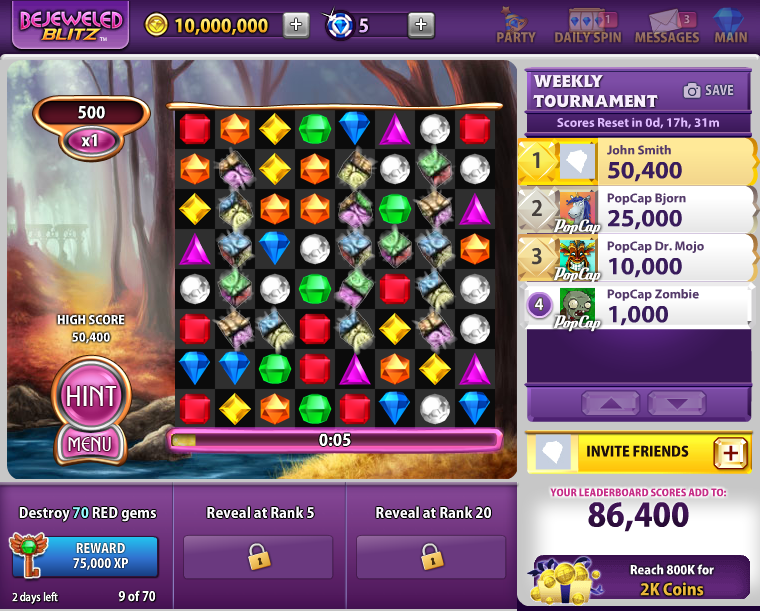 This Website is not affiliated with Bejeweled Blitz. trademarks are the property of their respective owners. Game content and materials copyright Bejeweled Blitz. all right reserved.