Dated: 3:06am on Thursday 9th July 2015
Strategy Guide About Profits, Hit Up Wizard, Time Cheat, Leveling Up, New Buildings, Stocked Lanterns, Free Coins, Free Crowns And More.
Introduction to Game
Zynga has developed this game CastleVille Legends. This strategy guide will certainly help you to better understand the game and to get more and more gold and crowns.
1. Upgrade Yourself to Level 5 ASAP at the Earliest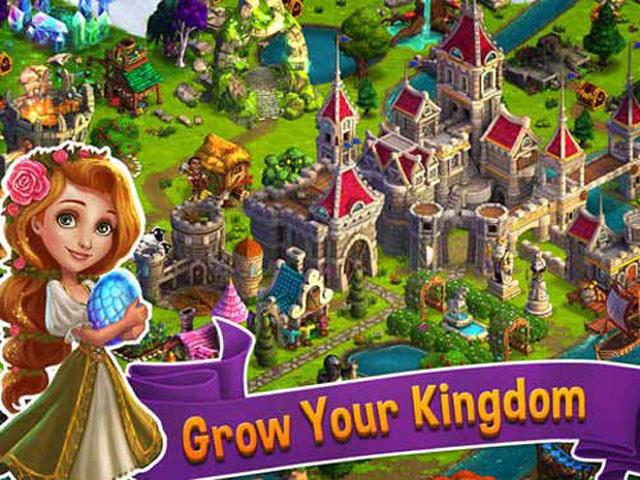 You should upgrade yourself to level 5 as early as possible. As early you hit that magic level, your selling and trade options will widen a bit. The Sea Trading ship will unlock and let you sell items to friends and even non-friends through Facebook. The items you sell will now have your own custom prices, since you now have the option of setting the cost yourself. There is a limit to how high you can set the price, but it is good to know you can sell your items at any price. The option to buy other items from friends also opens up.
2. The Food Chain System
There is a Food Chain Ecosystem. You should know that most of the food items you can obtain and sell in the game usually operate in a food chain ecosystem. The same life-cycle that applies to real life growing, buying and selling applies here as well. The apples you end up growing can be sold or mashed into applesauce for even more sales. Taking care of cows and chickens leads to the production of milk and eggs, respectively. When you have those milk/eggs in tow, you can sell those off too. Your CastleVille kingdom will prosper if you know how to work the ecosystem.
3. Make Profits By Buying Low and Selling High Strategy
As and when you start getting into the buying/selling business aspects of the game, do remember that: buy low, sell high. You should buy items from your friends and the game's NPC's when their items come at a discount. When you purchase those low cost items, you can go ahead and sell them at a premium price. You should also go about creating your own custom items and selling them off. Small investments will lead to a larger income over time.
4. Hit Up The Wizard to Figure Out Your Next Move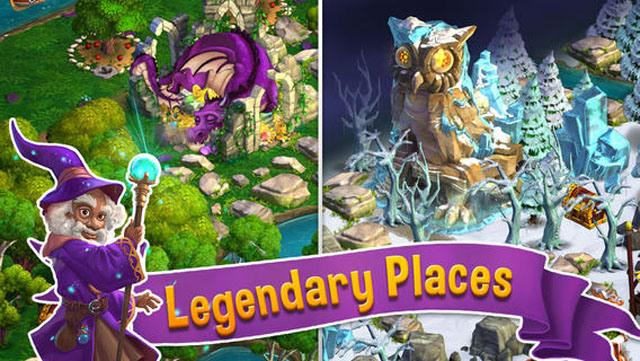 Lost and cannot figure out what to do? You can always go back to the home of the wizard and tap on the home (or the wizard himself) to see what quest is next. Tap on each of the individual tasks, and the game will tell you exactly where to find, buy or craft the item that you need, and what you need in order to craft the specific item.
5. Ensure that Myra Has the Right Requests for You
There is one lady namely Myra in the game who will throw some sale requests at you. Myra's market will tasks you with selling her up to 6 items from your inventory. Once you sell her a specific item, her item request will change. In case you are not happy with the request she gives you, just delete it and another request will come up after 10 minutes. Simply take part in improving your kingdom to past the time and get a new item request when the time delay comes to a close.
6. Using Good Old Phone Time Trick
This time trick can be taken advantage of for CastleVille Legends. When you are in a rush to complete the constructing jobs for buildings or looking to get a new item sale request from Myra, change the time ahead on your mobile device. Go back into the game, see that the job is complete and then set your time back to normal.
7. Leveling Up and New Buildings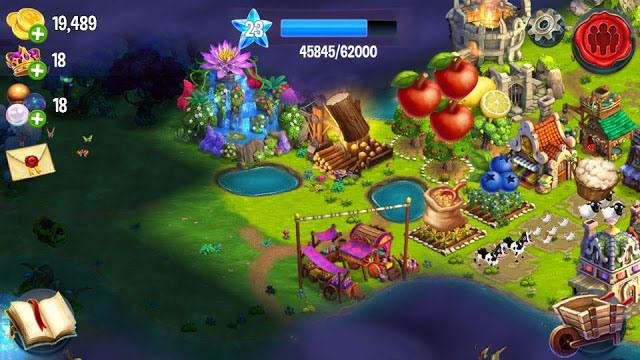 When you level up in the game, your kingdom leads to new buildings that can be planted in your kingdom. For instance, check out the list below to find out which workshops you can unlock at different levels:
Level 7 - Dairy Barn Workshop
Level 9 - Jeweler Workshop
Level 12 - Tailor Workshop
8. Keeping Your Heroes Stocked with Lanterns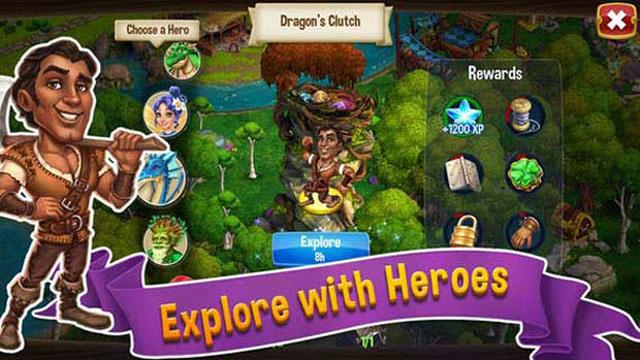 Finding other hero characters in the game means you will have access to explore dungeons and ancient buildings. You should Keep your heroes stocked with a good amount of torches so they will always be ready to explore as much as possible. Your heroes will come back with a good amount of experience thanks to their longer journeys outside your kingdom.
9. How to Pick Up Some Free Coins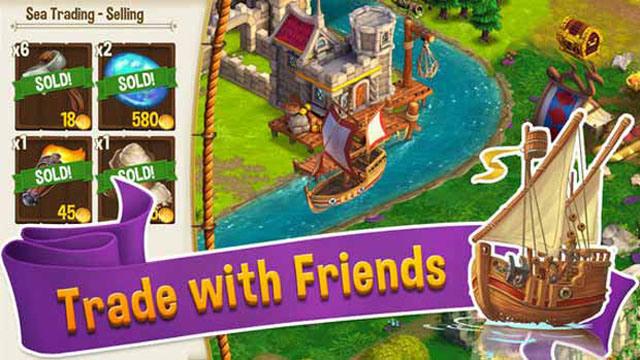 There is some useful information on what it takes to earn free coins:
There is one way to earn more coins, which is the first method that you learn in CastleVille Legends, is to craft, grow, or create items, and then sell them to Myra. She is in the market for only certain items at a time, but it is best to keep a large stash of items on you in order to have a lot of items to sell her. She will pay you market price for items.
Once you get to level five, you will be able to use Sea Trading to sell items to your friends, and to random people on Facebook. You will be able to choose the price on the items that you ship, meaning that you can make a bigger profit if you are willing to wait a bit longer for people to buy your goods.
In fact, you can buy low and sell high in Sea Trading. There is a limit as to how much profit you can make because there is a limit as to how far above or below market value that the items can be set at, but if you buy low, then sell high, then you can make an easy profit (although not a big a profit as crafting a product, then selling it).
10. How to Collect Some Free Crowns
Please note what it takes to place a few extra crowns in your collection:
You can earn coins by completing quests, as well, or by having your heroes explore the ancient buildings. Your main free way to earn crowns is to open treasure chests. Every so often, at random times, when you open a treasure chest you will earn free crowns.
Besides that, you have to buy crowns in order to get them, since this is the premium item of CastleVille Legends, although often times, you can earn crowns from some of the quests.
This Website is not affiliated With CastleVille Legends. Trademarks are the property of their respective owners. Game Content and Materials Copyright CastleVille Legends. All right reserved.