Dated: 7:54am on Monday 10th June 2019
Strategy Guide To Energy Bar, Weapons, Regions, Offers, Special Packs And Some Important Tips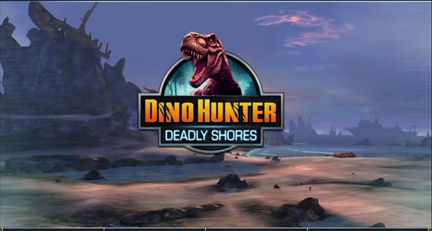 Gameplay Mechanics
Working of Energy Bar: You spend 1 energy point per regular hunt and 2 energy points in trophy hunts. Energy is refilled automatically and you can fully replenish it with gold. You will gain XP points per each successful hunt and level up finally.
You begin with only two types of hunts i.e. Contract Hunts and Hunting Series. Hunting series are limited, and in case you intend to further upgrade your weapons and still need more money, you will have no choice but to complete contract hunts over and over again to get the money. Trophy Hunts are added a bit later, and as usual are mandatory to get to the next region. Exotic exclusive hunts are introduced later in the game.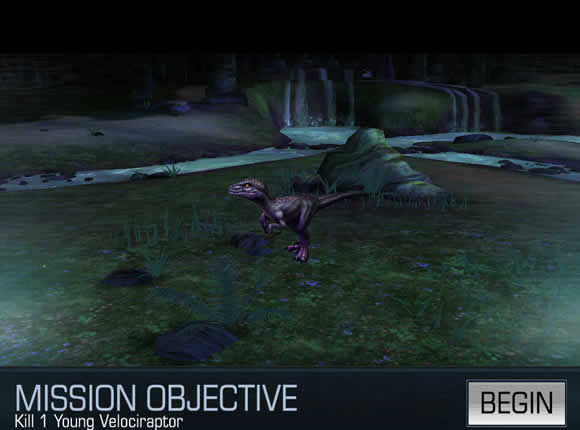 Each hunt has some requirements, for instance, the type of weapon to be used, the weapon power, the infrared level and the stability level, in case you do not meet these requirements, it will not be possible for you to perform that hunt and have keep doing the contracts until you get the money to upgrade your gun accordingly.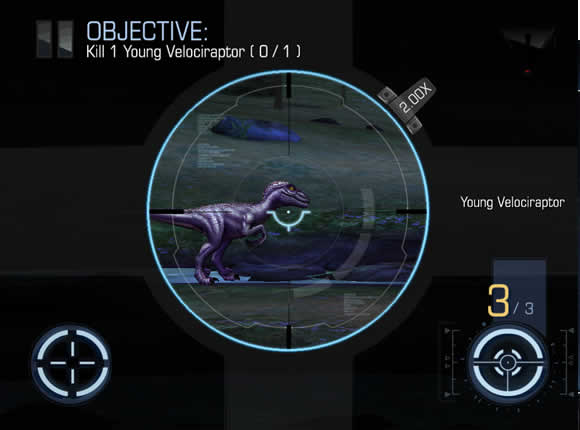 Also, you need to remember the hunt's main objective, which can vary from taking down several dinosaurs of the same type to kill just some of them, but hitting them in the right vital organ.
After the hunt is successfully completed, you will obtain cash for the completed objective, as well as for the vital organs hit, and sometimes for the rare animal value as well.
Know about Weapons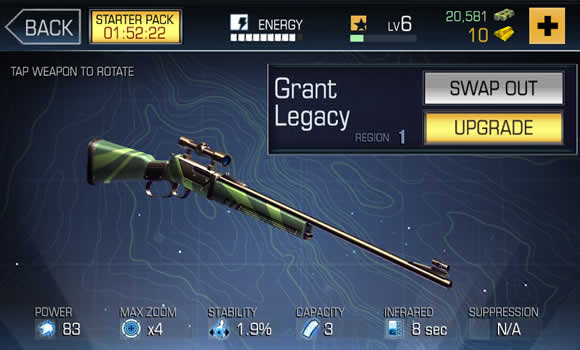 Types of Weapons : Four types of weapons are Rifles, Assault Rifles, Shotguns and Exotics. All the categories except for Exotics are the same than Deer Hunter 2014.
From all the range of weapons, some of them will be available for cash only, and the rest will require gold to be purchased. Besides, most of them also have a map completion unlock restriction.
Weapon Stats : All weapons have the following stats, which are eventually modified by upgrading the different weapon body parts; Power, Stability, Max Zoom, Infrared, Capacity, Reload Time, Fire Rate and Suppression. Also, some weapons have special performance like Burst-Fire and Mag-Fed in the case of most Assault Rifles
Upgradation of Weapons :
Barrel: It increases power and stability
Ammo: It increases power
Muzzle: It increases power and stability
Stock: It increases stability
Sight: It increases max zoom
Infrared: It increases infrared
Capacity: It increases capacity
Only upgrade if the hunting series requires it and you cannot actually buy a new, more powerful weapon. Once you reach a certain upgrade level for any given part, you will have a waiting time for the import part to be delivered.
You can only carry 2 guns to the hunt and these have to be of different parts. You will eventually find that both are useful in certain hunts, where you have to shoot at a long distance, and then stop dinosaurs at a very close range trying to rip you into pieces.
See the full list of weapons and their stats here.
Take Note : Just like in Deer Hunter 2014, hitting vital organs like the heart, lungs, brain, eyes and head will give you extra cash.
Know About Maps and Regions: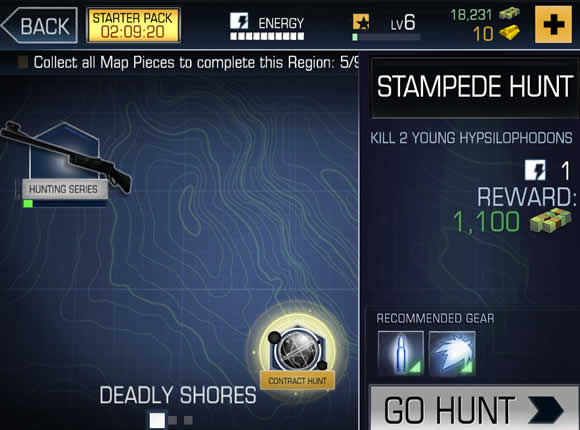 All Regions: The only region/area available by default is Deadly Shores, the other 2, Jungle Mists and The Boneyard require you to find the missing map pieces, which are obtained in Hunting Series hunts.
Offers and Special Packs :
Region 1 pack= 163 gold for Muldoon Mamba(99) and Stattler Invader(120)
Region 2 pack=220 for Yosh Striker(99) and Stattler Invader (120)
Both region special deals dissapear as soon as you complete the corresponding map.
Types of Dinosaurs
There are two types of dinosaurs that you will face and those that will run away when they hear the shot, if they can that is, and those that will come straight after you, for example, Velociraptors.
Important Tips
Just like in other game Deer Hunter 2014, the same species can be labeled as young, old, mature, etc, this will make the dinosaur health differ and certainly harder to be taken down.
The game is not yet out on Android, and we think it would not be until the game gets a worldwide official release.
Each time you level up, you get 1 gold, save it up to buy a premium weapon later in the game
You can keep your hunt progress in case you fail at it by using a Dino Decoy.
The T Rex is not yet included in the game
This Website is not affiliated with Dino Hunter Deadly Shores. trademarks are the property of their respective owners. Game content and materials copyright Dino Hunter Deadly Shores. all right reserved.