Dragon City Upgrade a Farm
Level up a farm which will allow me to grow and harvest more food..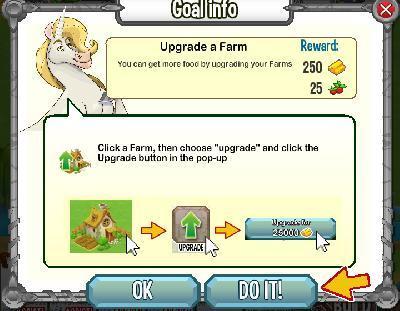 Task 1: Upgrade a farm
Solution: Click on one of the two Farms, click the upgrade button for 25,000 and wait for it to upgrade.
Reward After Completing Upgrade a Farm
250 gold and 25 food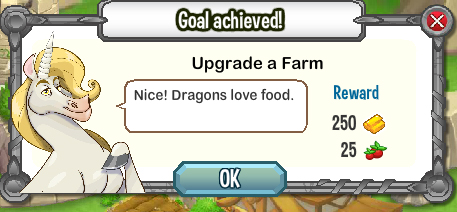 This Website is not affiliated With Dragon City. Trademarks are the property of their respective owners. Game Content and Materials Copyright Dragon City. All right reserved.