Farmville 2 Party People: A Friend Indeed
Gather strawberries and visit neighbors!.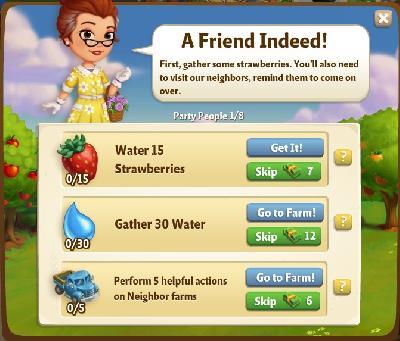 Task 1: Water 15 Strawberries.
Solution: Plant and water 15 Strawberries.
Task 2: Gather 30 Water
Solution: Get water from wells or watertower. get 30 water
Task 3: Perform 5 helpful actions on Neighbor farms.
Solution: Go to neighbor and help 5 times.
Reward After Completing Party People: A Friend Indeed
1 Favor, 30 Xp, 250 coins and 1 merit badge