Farmville 2 Party People: Power MAd
Let's power on through!.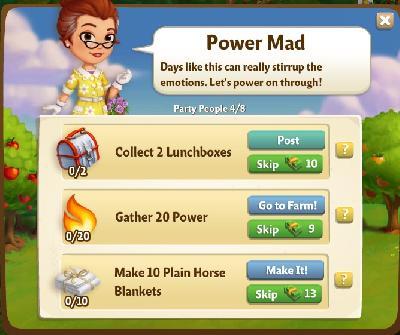 Task 1: Collect 2 Lunchboxes
Solution: Ask friends.
Task 2: Gather 20 Power
Solution: Harvest windmill or funace and get 20 power
Task 3: Make 10 Plain Horse Blankets
Solution: Go to workshop and make 10 Plain horse blankets. You'll need wool and fine fleece.
Reward After Completing Party People: Power MAd
1 favor, 75 Xp, 475 coins and 1 merit badge