Farmville 2 The Handyman Can: Hanging Around
Cabin doors are sticking!.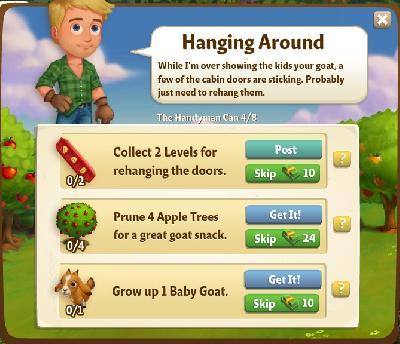 Task 1: Collect 2 Levels for rehanging the doors.
Solution: Ask friends.
Task 2: Prune 4 Apple Trees for a great goat snack.
Solution: Prune 4 Apple trees.
Task 3: Grow up 1 Baby Goat.
Solution: Raise a baby goat with bottle or nursery.
Reward After Completing The Handyman Can: Hanging Around
175 Xp, 975 coins , 1 baby bottle and 5 power