Farmville 2 The Handyman Can: Hunk For Hire
Did you know Than handyman bakes?.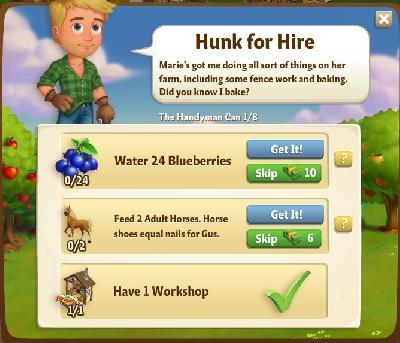 Task 1: Water 24 Blueberries.
Solution: Plant and water 24 Blueberries.
Task 2: Feed 2 Adult Horses. Horse shoes equal nails for Gus.
Solution: Feed 2 horses.
Task 3: Have 1 Workshop.
Solution: Have a workshop at your farm.
Reward After Completing The Handyman Can: Hunk For Hire
150 Xp, 450 coins, 1 baby bottle and 5 power