Filter Bonuses By Time And Working/Non-Working

Posted - 2 years 11 months ago
FreeSky Online 2 Server Migration Notice Since the launch of FreeSky Online 2, we've rallied an amazing community of loyal fans. We're so grateful for all your support! With a heavy heart, we're are sad to announce the end of an era. FreeSky Online 2 will cease operations on December 1st.... While the payment services for FreeSky Online 2 will close on October 30th, 2015, players can continue to enjoy the game until its closure. The game's customer support services will close on December 1st. But when one wormhole closes, another opens. We invite all of you to storm the stars again the new Galaxy Online 3. You can also apply for compensation on the "FreeSky Online 2 Closure" event page (
Link
). The application deadline for compensations is November 29th. Compensation will be sent to your Galaxy Online 3 account within 7 business days after the server closes. Compensation Table: FO2 Purchases --- GO3 Space Bux Compensation $0 --- 1,000 $1-$99 --- 3,000 $100-$499 --- 10,000 $500-$999 --- 50,000 $1000+ --- 100,000 Galaxy Online 3 download link: For Android:
Link
For IOS:
Link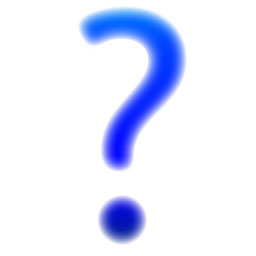 Posted - 3 years 3 months ago
Download Castle Clash for Free Gifts!! The top strategy game of 2015 is back with a whole lotta prizes! Download Castle Clash today and well give you SPD Emerald IV *1! All new players who have downloaded Castle Clash can go to the Event Center and enter their Castle Clash IGG ID for a gift bag worth $5. Note that only accounts registered within 7 days prior to entering the IGG ID are eligible for the rewards!... Download Castle Clash Android (
Link
) Download Castle Clash iOS (
Link
)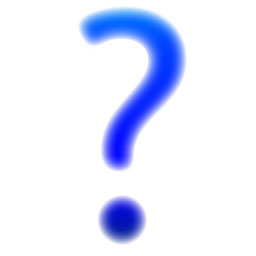 Posted - 5 years 1 month ago
Dear Skydukes, The servers will be down for maintenance on September 2 from 10:30 pm - 11:00 pm EDT (GMT-4). Please disconnect from the game before maintenance begins to prevent any losses. Once the maintenance is complete, each player will receive 500 Vouchers as thanks for supporting FreeSky Online 2! Content Update: 1. A Tournament feature has been added to the game. You can collect Tournament Points when you do well in the Tournament to exchange for Tournament Mall items!... 2. Added the Procne, a brand new Proto-Stat class airship. Its design can be bought in the Tournament Mall. 3. Added new Cannon, Beam, Rocket, and Shuttle weapons. Their designs can be purchased from the Tournament Mall. New Weapons Cannon - Oracle, Death Knell Beam - Royale, Kingfisher Rocket - Ophidian, Pandora Shuttle - Mantis, Crane Introduction to the Tournament: 1. This Tournament is divided into 2 stages: Prelims and Finals. 2. Entrants may only send up to 8 fleets for the Tournament. 3. For the Prelims, there will be up to 600 participants spread across 15 battlefields (40 players per battlefield). 4. The top 2 players with the most shootdowns on each battlefield will qualify for the Finals. Qualified players will get a Tournament Pass to enter the Finals. 5. The Finals will be carried out on a single battlefield with 40 players. (A Tournament Pass is required to enter the Finals.) Prelims Timing: Registration Timing: Friday 20:00:00 Prelims Begin: Saturday 12:00:00 Prelims End: Saturday 24:00:00 Rules for Prelims Registration: 1. Players League Division 5+ will be able to register for free. 2. Players who dont meet the divisional requirement can register by paying a 100 Mall Points fee. Finals Timing: Registration Timing: Sunday 00:00:00 Finals Begin: Sunday 12:00:00 Finals End: Sunday 24:00:00 Rules for Finals Registration: Players must have a Tournament Pass to register. The Tournament Pass will be consumed upon registration. Cancelling the registration will not refund the Pass. Prelims/Finals Scoring: Players with 0 shootdowns will not be awarded any points or be ranked. Shootdowns Ranking 1-3: 900 Tournament Points Shootdown Ranking 4-10: 800 Tournament Points Shootdown Ranking 11-20: 600 Tournament Points Shootdown Ranking 21-30: 300 Tournament Points Shootdown Ranking 31-40: 150 Tournament Points Victory: 300 Tournament Points Loss: 0 Tournament Points Draw: 0 Tournament Points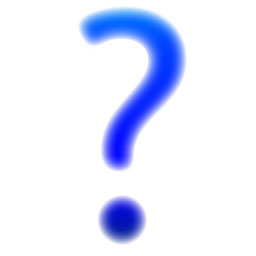 Posted - 5 years 3 months ago
Summer Update FreeSky Online 2 will be offline on July 9th, 4:00 am to 4:30 am EDT (GMT-4) for maintenance. Players should disconnect from the game before the maintenance begins to prevent any errors. Upon the completion of maintenance, every player will receive 300 Vouchers as thanks for their support of Freesky Online 2!... Content Update: 1. The Advanced Campaign feature is being added to the game! Completing Advanced Campaigns is guaranteed to get you a badge, as well as a chance to win a Reward Chest. 2. The interface for accessing Campaigns is being updated! Normal Campaigns and Advanced Campaigns have been separated into individual tabs. 3. 9 new Proto-Stat Designs are being added. Hartley Design Leviathan Design Carver Design Banshee Design Inglesham Design Bulwark Design Emperor Design Atlas Design Tarkas Design 4. 12 new Captain Contracts are being added. Ridley Expert Tagard Legend Dawkins Legend Anya Skilled Miles Skilled Chevis Skilled Cargan Skilled Rhodes Legend Sparrow Legend Arella Legend Saxon Expert Esmerie Legend 5. The "Proto-Stat" Tab is being added to the Design Upgrade interface in the Workshop. 6. The Badge Mall is being added to the game. Players will be able to exchange badges for Airship Designs. 7. A new item, the "Campaign Pass," will be added to the Mall.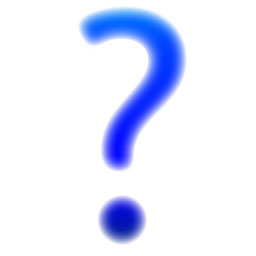 Important Notes

New Post Added after every 12-24 Hours.
You Can filter posts by working and not working and sort it by time.
You can not claim bonus from same link more than once. You may find some links not working. This doesnt mean that all links are not working.
Some items can be claimed by limited number of people.
After Claiming any Bonus Please refresh your game Page or restart your Browser to see that claimed item in your inventory.
This Website is not affiliated With Freesky 2 Steampunk Strategy. Trademarks are the property of their respective owners. Game Content and Materials Copyright Freesky 2 Steampunk Strategy. All right reserved.