Dated: 7:54am on Monday 10th June 2019
Strategy Guide About Building School, Classroom, Office And More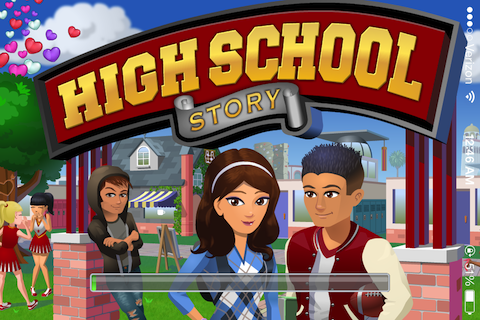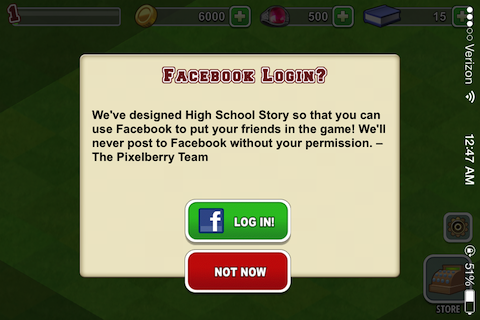 Introduction
As you start High School Story for the first time, you will be asked if you would prefer to login using Facebook. Many people play the game on facebook and that's why there may also be your friends playing the game using Facebook, so logging to facebook is suggested.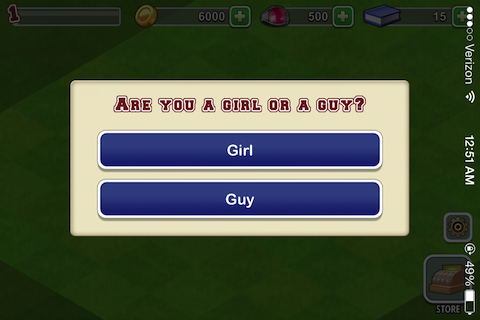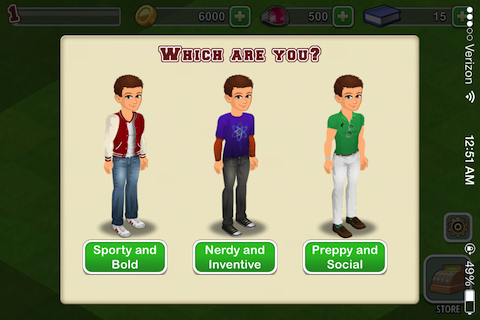 Then, you will need to fill in some details such as your gender, and profile preference. You can choose to be Sporty, Nerdy, or Preppy. On the next screen, you are required to fill in your character's name, as well as choose their hair, face details, and hair color.
As you have selected your character, you can now start the steps necessary to actually build the school you want to control.
Building the School
Look at the school building screen, here you can survey the land you will be building your school on.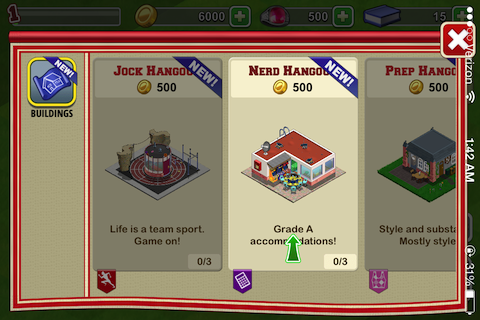 Look at the bottom right corner of the screen, here you will be able to see the "Store" button. Tap on this to be taken to a menu where you will have different buildings for you to build.
Based on your profile, you will have a certain type of Hangout available on this screen. In our example, the Nerd Hangout was available to us simply because we chose the Nerdy profile earlier.
You should tap on the Hangout to view other information, as well as value, capacity, and maximum coins.
As you have decided you would like to purchase the Hangout, go ahead and tap the Buy button. You'll then be taken into placement mode.
There is a placement mode, here you can drag the green outline of any building you are placing in order to find the proper spot to place it down. You can also tap on the "Flip" button to change which way the building is facing. When you are ready, tap on the "Done" button.
As and when construction is complete on the hangout, you should tap on it to complete it.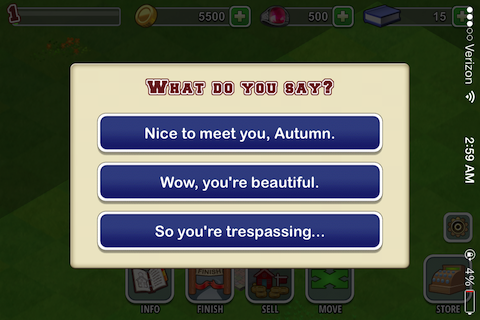 Autumn will then speak with you about the hangout, and you'll have to respond to her with any of the available options on the screen.
After chatting some with Autumn, she will inform you that the school needs an Admissions Office before it can begin running.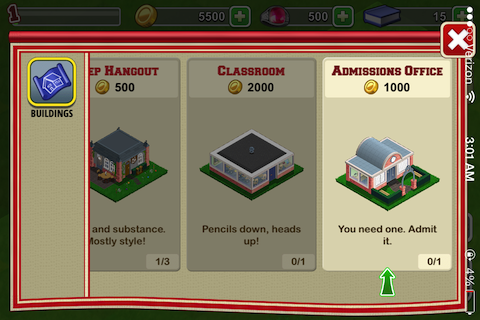 To building an Admissions Office, head back into the Store and then swipe over to find the Admissions Office. You can then tap on it and place it just as you did previously with the Hangout.
But what good are an Admissions Office and a Hangout without classmates to use them with?
For adding classmates, go back into the Store and then tap on the "Classmates" button to access the list of classmates you may add to your school.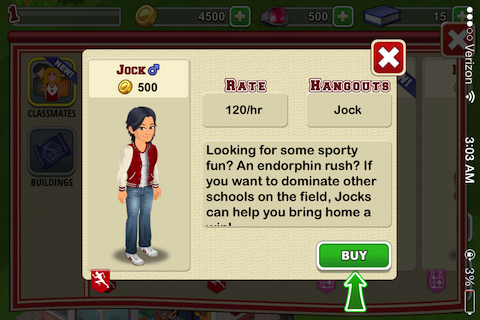 You can swipe between the available classmates, and tap on them to see more information. When you have decided on a classmate you would like to buy for your school, you can then tap on them to purchase.
Depending on the type of classmate you have purchased, you may need to build additional hangouts so they have a place to be while not in school.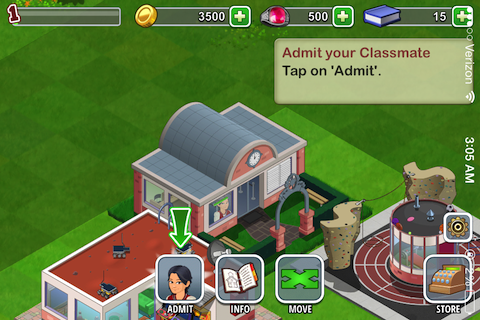 So, now you will require to admit the classmate into school using the Admissions Office. Tap on the Office, then on the "Admit" button near the bottom of the screen.
Then, tap on the appropriate hangout for the classmate shown. When you have done that, the classmate will be linked to the school and you will be able to customize their name, face, and hair just as you did with yourself.
In case you decided to link with Facebook, you can even choose to have a classmate linked to a friend on Facebook.
When you have additional classmates, you will need to build classrooms just as you did with the other buildings in this guide.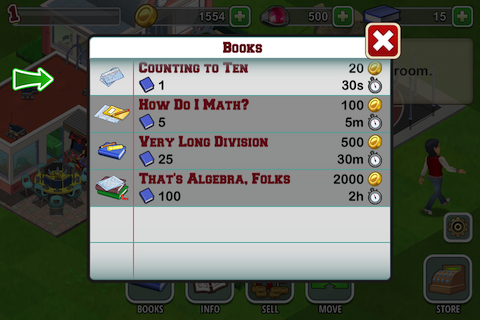 After doing this, tap on a classroom, and then on the "Books" icon. Here, you can then choose which books to purchase for that classroom. These are how your school will make money, and how the students will learn.
After placing order for books, it can take time for them to reach. You can rush them if you wish by spending "rings." Rings are the premium currency in High School Story and must be purchased to use.
This Website is not affiliated with High School Story. trademarks are the property of their respective owners. Game content and materials copyright High School Story. all right reserved.