Jewel Kingdom Happy Village Part 5 of 15
The Stargem.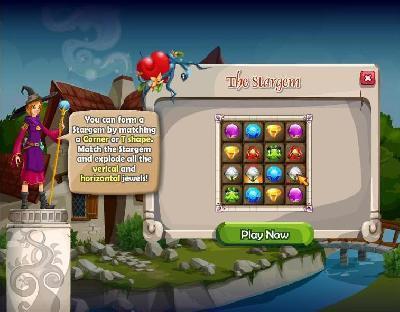 Task 1: You can form a Stargem by matching a corner or T shape. Match the Stargem and explode all the vertical and horizontal jewels.
Solution: Match a corner or T shape, then match the Stargem with 2 other jewels within the time limit.
Reward After Completing Happy Village Part 5 of 15
Xp = 10%*Level Score (rounded down), Gold Won = 150