Jewel Kingdom Happy Village Part 9 of 15
Magic Weapon.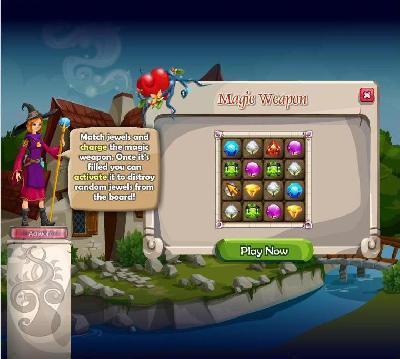 Task 1: Match jewels and charge the magic weapon. Once it's filled you can activate it to destroy random jewels from the board!
Solution: Match as many jewels as possible to charge the weapon quickly and activate the magic weapon within the time limit.
Task 2: Bonus Task (Visionary): Solve 130 jewels in 10 seconds.
Solution: Remove 130 jewels from the play area in 10 seconds.
Reward After Completing Happy Village Part 9 of 15
Xp = 10%*Level Score, (rounded down), Gold Won = 150, Bonus Track(Visionary): Obtain Visionary in your Trophy Log.