Dated: 7:47am on Monday 10th June 2019
Guide About Useful Tips And Tricks For The Game Mahjong Trails.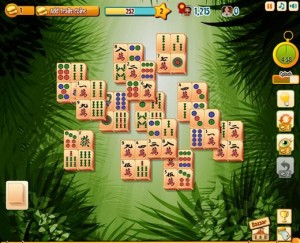 Important Tips & Tricks
Mega Zebra has developed this game Mahjong Trails. Here, we share some useful tips and tricks to help you along the trail. There are many useful tips but there is a significant tip for any mahjong type game, which is to always get rid of the highest tiles first, often very crucial tiles are hidden under the high ones. This means you will get stuck at some point because the tile you need is under another one. Hence, you should remove the highest tiles first.
Further, there is one important tip that is to focus on one style of tile at a time. While you play try to focus on for example the tiles with the dots first, then the tiles with colored lines, then the Chinese symbol tiles, then the object tiles. By doing this it is easier to not get lost as you scan for a certain one every time. Scan the screen and try to remember where certain ones are.
Generally with these types of games the time given to you is just barely sufficient to surpass the level, so generally you are asked to buy more time. There are many other options are available to get time viz. completing surveys, buying things online or playing other games will give you free coins to which you can purchase more time. Good practice makes perfect, best of luck on the Trail!
This Website is not affiliated with Mahjong Trails. trademarks are the property of their respective owners. Game content and materials copyright Mahjong Trails. all right reserved.