Dated: 3:03am on Thursday 9th July 2015
New Latest Cheat, Hack Released Maybe For Short Period Of Time, Enjoy Auto Collect Rewards In Marvel Avengers Alliance
The cheat is included in the leethax.net Firefox extension.
Note: This Cheat will only works in Firefox Browser on PC neither in other devices nor in other browsers.
CLICK HERE TO INSTALL THIS EXTENSION (You will be redirected to leethax.net who is the sole owner of this extension. Please Read All Notes Carefully.!!)
Note: This Cheat is for fun only, Please spend some money to Buy in game Items to support game developers.
Cheatable Items
Automatically send heroes on Flight Deck missions and collect rewards
One-click ally scan
Automatically refresh on errors
Instant gifts via leethax.net Gift Network (Gift Network is not currently working)
How To Use
Install the leethax.net Firefox extension, restart Firefox, and browse to the game's web page.
Press the LeetHax button on the left to access the cheat interface.
Hover your mouse over each option to see a detailed description.
When the "Automate Flight Deck" option is active, you can leave the game open to collect Silver and hero experience over time.
Notes
The Gift Network is currently not working. A fix is in progress.
If an error occurs during item obtaining, you may find an item with the description "LH_giftBeacon" in your inventory. You can safely accept or discard it, but trying to "return the favor" can result in strange behavior.
Things that are not likely to be cheatable:
Avoiding the daily gift limit
Gold
Obtaining any item in the game, as was previously possible (patched 2012.06.01)
Obtaining more than one item of a kind per battle, as was previously possible (patched 2012.06.01)
Things that were previously possible, but have been patched and are currently no longer possible:
Easily win battles
Force certain items to drop in battle
Preview mission rewards
Mission score multiplier
Troubleshooting
If Flight Deck automation doesn't work, try doing a few flights by yourself. This will usually get it working again.
Screenshots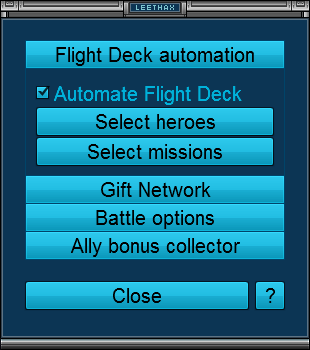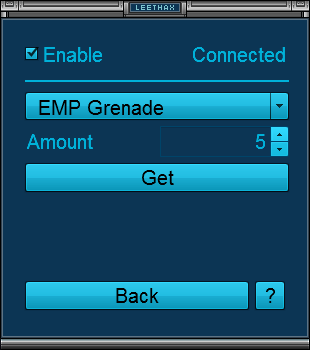 This Website is not affiliated With Marvel Avengers Alliance. Trademarks are the property of their respective owners. Game Content and Materials Copyright Marvel Avengers Alliance. All right reserved.