Dated: 3:03am on Thursday 9th July 2015
Increase your Agent's Heroes' stats by Iso-8 or Isotope-8 technology For Unlocking Powerful Items
As you progress through the game, Iso-8 or Isotope-8 technology items will become available to increase your Agent's or Heroes' stats. For unlocking these powerful items, you need to complete specific tasks or quests first. Refer below to learn how.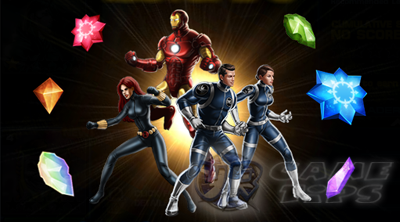 Isotope-8 Technology

How to Unlock Iso-8
Go on through Chapter 1 until the task below shows up.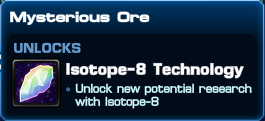 This will unlock a new research topic in your Research Page.
After finishing the task above, you will be given a new task called "Augmentation".
Follow the tutorial to learn how to socket Iso-8 items into Uniforms (Agents and Heroes).
How to Get More Iso-8 Items
In order to gain more powerful Iso-8 items, you need to research all of them first.
After researching, check the Store > Resources and purchase unlocked Iso-8 items.
Researching technologies will be important in unlocking additional boosts, so be sure to check the Research section to see what is available.
Some Notes
When socketing an Iso-8 item, the item will become permanent.
When replacing an existing Iso-8 item, that old Iso-8 item will disappear.
Feel free to socket available Iso-8 items since it might take a while before you can unlock
higher tier Iso-8 items.
Simple Suggestions: Iso-8 for Heroes
Almost all Heroes will benefit from Health stat increase.
Increase your Hero's weaknesses like Accuracy stat.
or Increase your Hero's strengths like Attack stat.
or you can increase both weaknesses and strengths.

Iso-8 Sockets for Agent Uniforms
The number of sockets depends on the Agent's Uniform.
To get more sockets, you must research, buy and equip higher tier uniforms.
Check the Store > Uniforms for newly unlocked uniforms.
Note that Generalist uniforms doesn't need to be researched. Check them out at the
Store every 15 levels.
Iso-8 Sockets for Heroes
Iso-8 sockets will become available as that hero gains levels. Refer below.
Level 1: 1st Ability Learned
Level 2: 2nd Ability Learned
Level 3: New ISO-8 Socket
Level 4: New ISO-8 Socket
Level 5: New ISO-8 Socket
Level 6: 3rd Ability Learned
Level 7: New ISO-8 Socket
Level 8: New ISO-8 Socket
Level 9: 4th Ability Learned
Level 10: New ISO-8 Socket
Level 11: New ISO-8 Socket
Level 12: New ISO-8 Socket
This Website is not affiliated With Marvel Avengers Alliance. Trademarks are the property of their respective owners. Game Content and Materials Copyright Marvel Avengers Alliance. All right reserved.