Monster Legends Get A Thunder Monster Egg
Get a thunder monster..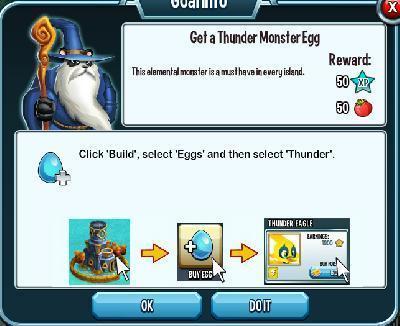 Task 1: Go to the stores egg section.
Solution: Click on the hatchery and click buy egg, it sends you to the store, click on the eggs section
Task 2: Buy the thunder egg
Solution: After you find the thunder egg, buy it for 5,000 gold.
Reward After Completing Get A Thunder Monster Egg
50xp and 50 food.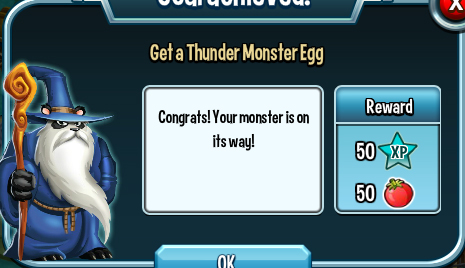 This Website is not affiliated With Monster Legends. Trademarks are the property of their respective owners. Game Content and Materials Copyright Monster Legends. All right reserved.