Monster Legends Upgrade Nature Habitat
Upgrade a nature habitat to fit more monsters.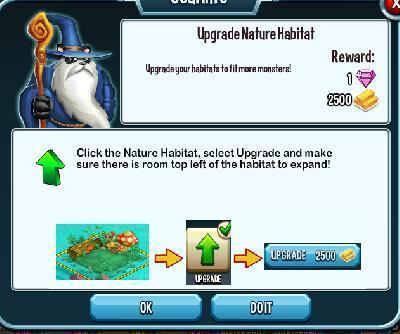 Task 1: Choose to upgrade the habitat
Solution: Click on the nature habitat, and select upgrade for 2,500 gold and click yes.
Task 2: Finish up grading
Solution: When you choose to upgrade it, wait 11 hours for the minion to finish building it up, when the gold star shows it is ready to finish.
Reward After Completing Upgrade Nature Habitat
1 gem and 2,500 gold.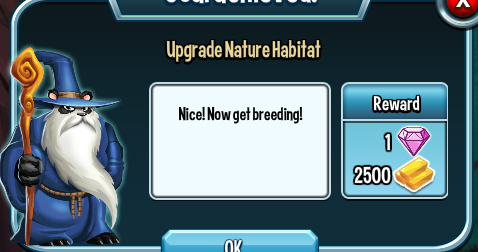 This Website is not affiliated With Monster Legends. Trademarks are the property of their respective owners. Game Content and Materials Copyright Monster Legends. All right reserved.