Dated: 3:06am on Thursday 9th July 2015
Basic Tutorial to help the Game Lovers for better understanding the game Noah's Ark
Know About Game
Noah's Ark is an epic of an emotional Bible story, which is full of captivating adventures, arduous challenges and tasks to conquer. In this game, you have to Join Noah and embark on this thrilling quest to fulfill God's assignment. As you partake on this thrilling adventure with Noah and his family, your quest will be to help gather all of God's magnificent creatures that require to be brought aboard the Ark to fulfill God's instructions. During your journey through the different Land Regions in the Storymaps, you will discover all of the various Animals that God has created. When you catch the animals, you will bring each of them back to the Ark that you are building your Camp. Can you complete this task before the Great Flood arrives?

Here we bring this guide containing basic tutorial to help you along in your quest. Be sure to check the Noah's Ark Forum often for updates and features!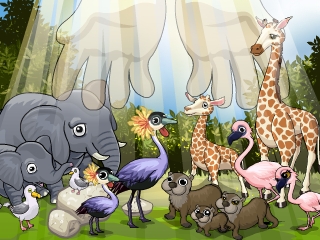 There are different types of Regions upon the Earth that created by God. The habitation in each Region is vastly diverse for the various types of animals that He has created. In the World Maps, there will be a choice of Regions on the left side of the pop-up to select from that you can visit.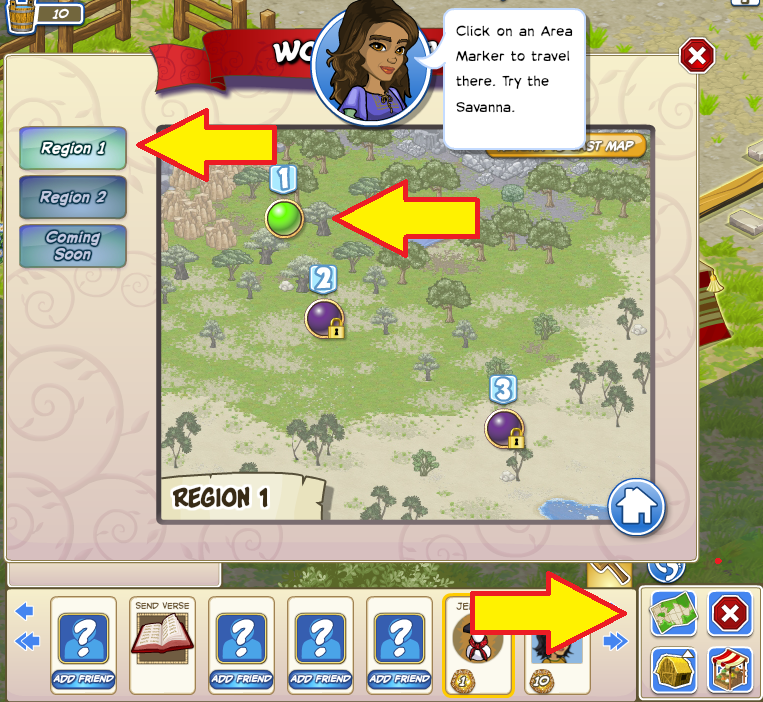 When you pick the Region that you would like to travel to, you can then choose the specific area that you would like to visit to catch the animal that you need from that area. The pop-up will show you the different 'Bullets' in the area that you can click on to visit. Mouse-over the Bullets to see the Title of that Land Map.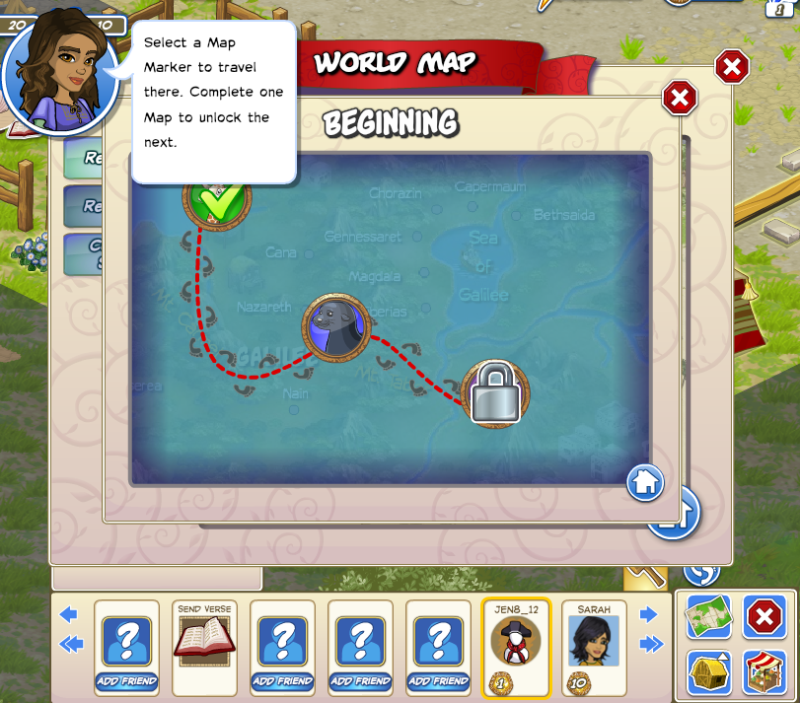 Once on the Land of your choice, you can then lure an animal with a yummy treat! Simply make your way through the terrain to the watering hole. There, you can leave a tasty snack to feed and lure the animal you choose. But, you need to be very careful. There are some animals i.e. snacks more than others. Different treat combinations will lure different animals, so you should pick carefully! You may lure an animal that you do not want to take home to your Camp.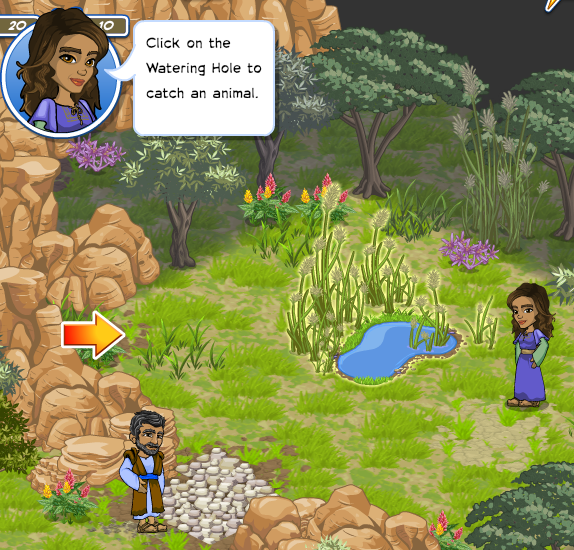 As you come across any character on the Storyline Maps or in your Camp, click on them for guidance and information. If you are in your Camp, a character may have a large yellow exclamation point (!) over them. This is indicating that they have something very important to share with you, or they have a task that is needing to be completed as soon as possible. You will see a 'side task' on the left side of your game screen that will produce a popup when you click on it that will explain in more detail about how you can help them.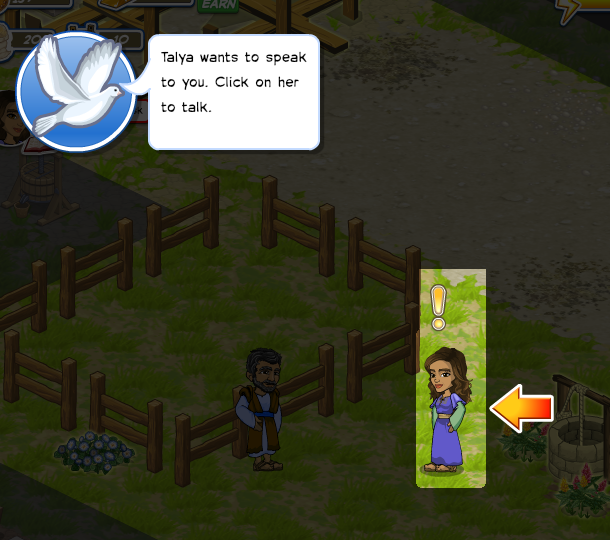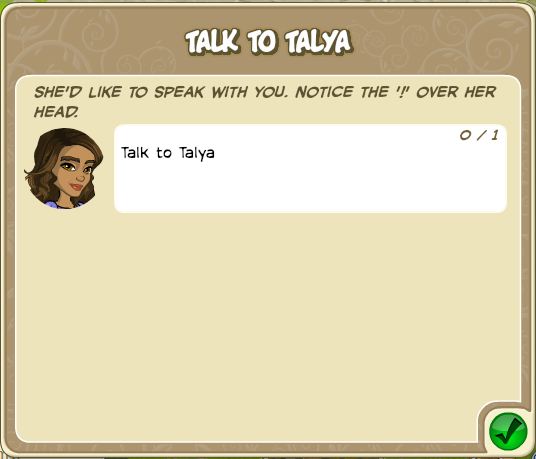 Certain tools will be required for some maps which are be used to complete missions. When you find the Tools, they will be rewarded to you to keep and use throughout your journey. Simply 'mouse-over' (or run your mouse over) the item(s) when they are displayed on your game screen.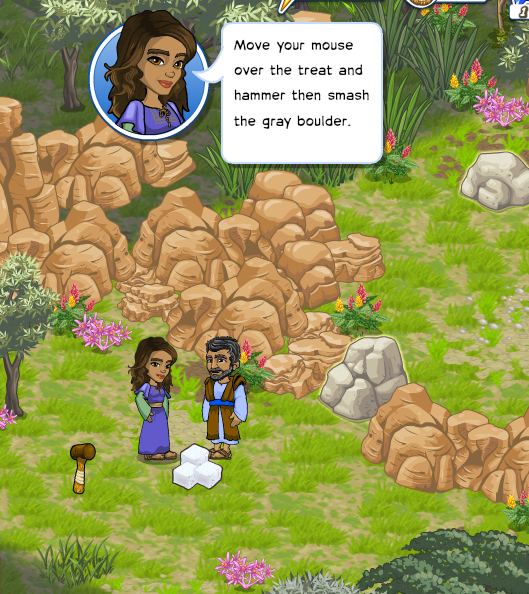 As you come to an area that is requiring items to go by it, you can click on the area for more information on how to properly complete the task. Just follow the instructions that are written on the 'pop-up' that displays when you click on the area. Some items that are needed will be found on the map and some will be found in your Camp.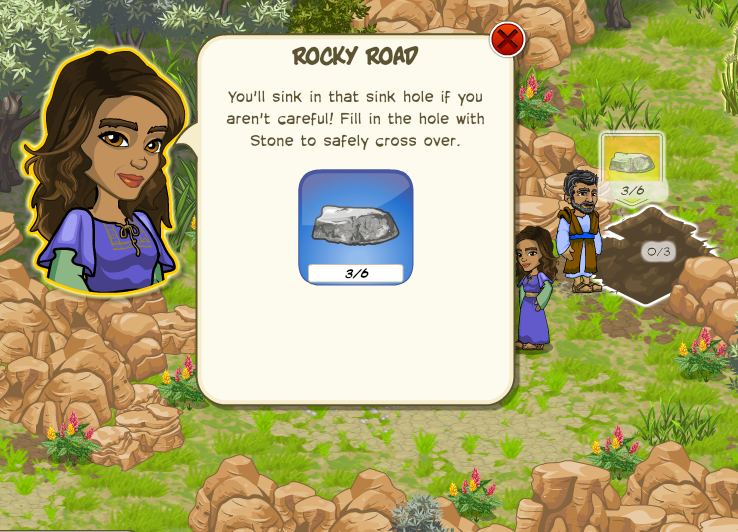 This Website is not affiliated With Noah Ark Game. Trademarks are the property of their respective owners. Game Content and Materials Copyright Noah Ark Game. All right reserved.