Dated: 7:54am on Monday 10th June 2019
Strategy Guide To Saving Gems, Food, Gold, Compact Your Buildings, Warriors And More.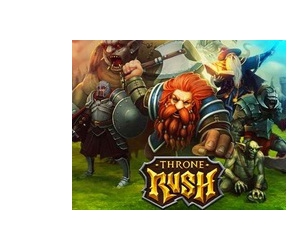 Strategy Tips To Make Your Game Simpler.
1. Saving Gems
For Throne Rush, the first thing you need to do is to save your gems so you can purchase with a hero. Unlike with League of Warriors that from the beginning you already have your dragons with you and what you need to do is to boost the level from upgrading the dragon. This time, you need to purchase it first with gems. Don't worry because you can get free gems in game also if you know how to play it from the concept and using different pieces of the game, you really don't need to have a hero as a beginner.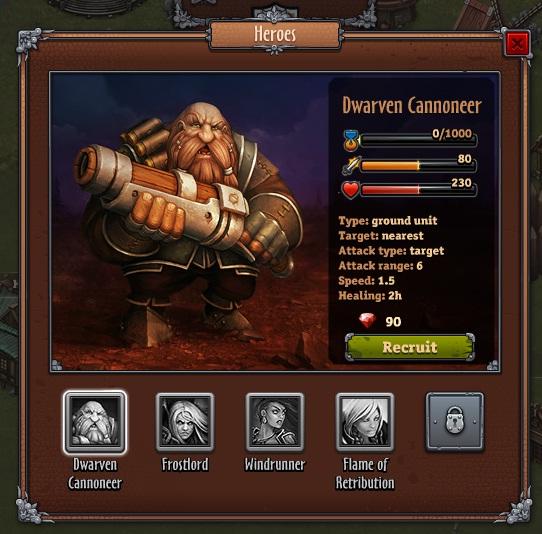 2. Plan Your Action
As you have only one worker available with you as you started playing the game, you should always plan your action. Our recommendation is to first go with easy task that will not require you a very long period of progress. And when you are not able to go online like if you are going to work/school or you will go to sleep that is the time to go for a task like upgrading your castle and other high leveled structure.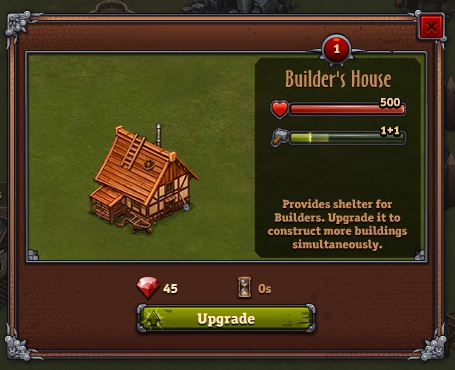 3. Focus on generating food than gold
More food is required by you for recruiting more warriors. You need warriors to deploy an attack especially with other real players. Attacking and stealing their resources is your greatest play in game. Here you will never find a problem in supplying your entire kingdom. Just maintain a good source of food and everything will follow including gold. So max out first the windmill before the gold mine.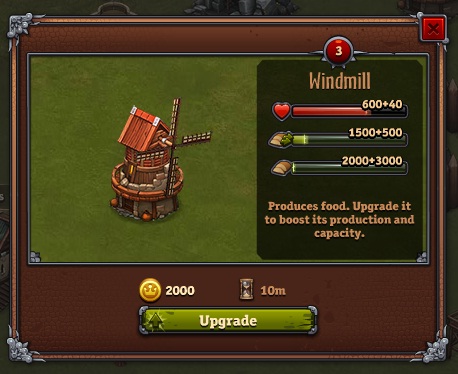 4. Leave No Space Between your structures, defenses, and resources
This will give you more space for more updates and also a solid foundation of for your tower to defend all your structures especially your resources and castle for intruders. Defense play a great part since offensive players can steal your resources from winning your battle. With compressed set up, you can easily circled them with wall that makes your entire kingdom protected with such defensive walls and range from your defensive towers.
5. How to Win Easily
The easiest and simple way which can be done without bothering any strategy or other intelligent attack towards our enemies is by upgrading the maximum unit we can deploy through headquarter. It is like power by number with lots of knights to tank, attack and win the game. One of the first thing you should upgrade is the size of your army. As a beginner, you should know how to win easily so you can use it for real time players and steal all their resources but you must remember that the game is not only deal with it and later on you will find yourself developing your strategy to win the battle.

6. Deployment of Warriors
As stated, even you do not have a hero you can still dominate the game with proper deployment of warriors. For you to formulate your own strategy base on your situation here are some details about the warrior you can play on the battle so you can use them in full advantage. In the beginning phase, sending tons of knights will works but as you go depth in game you will find that you need to use other warriors especially if you do not have hero. So once you unlocked the goblins you can use them to attack storages and steal your enemies' resources. But keep in mind that goblins is more vulnerable than knights. Use the hordes of knights to distract the defensive tower of your opponent so goblins can direct to the resources. If you have Trolls that is far better than knights since their role in game is specifically as tanker having the highest defense on any piece you can play in game. Elfs is your nuker/damager dealer in game that can attack from distance. Use them to make an indirect contact with defensive towers. Along with elfs, you can also use eagles and mage in making a damage. Later on you can unlock other superior warriors such as wraiths, ents and dragons use them as your primary offensive team.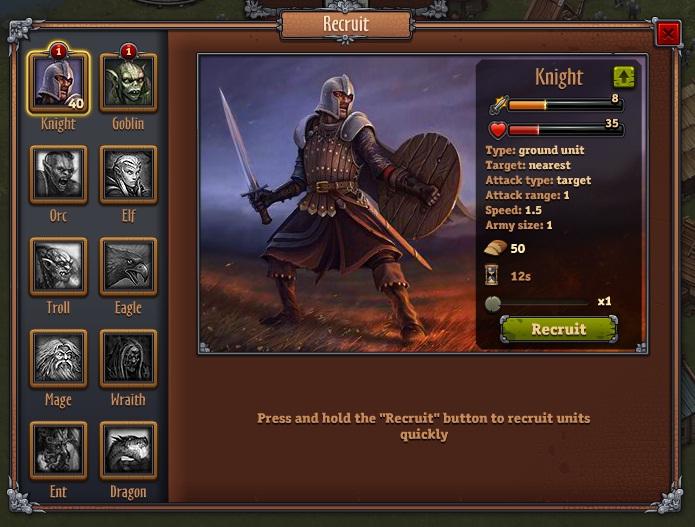 7. Adding More Friends
Besides joining community, you should consider adding more friends where you can share a talk about how they play Throne Rush. In playing such strategic game, there are lots of things to do and not only our recommendation but you can also consider some effective gameplay for this game. You can also ask other players with cheats and guides from their views. Adding friends will give you advantage in game like with most social application. You can ask them for gifts and also send gifts for them with mutual interest.
8. Ensure Barracks Full of Warriors
As long it is possible, you should always recruit. Be sure that your barracks are full of warriors that are able to attack when you find such opponent to steal their resources. Especially with hi-rated warriors like dragons and wraiths, you must recruit them in hours where you are not able to log in so you don't need to wait or ensure you have always available such sort when you need them.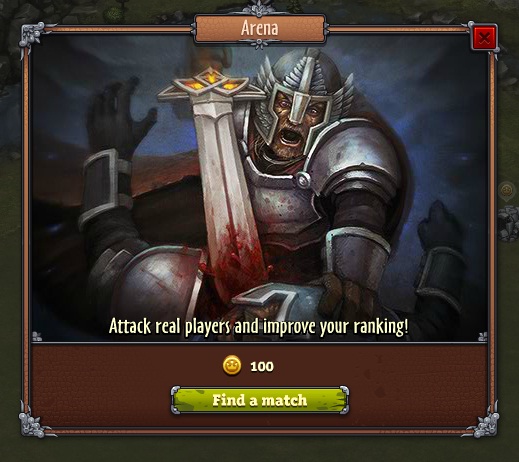 9. Skipping and Finding Another Opponent
You must remember that you can skip and find another new opponent if you think that you cannot crash their defense. It is tempting to attack those kingdom with lots of resources to steal but do not forget that with a maximum defensive unit, you are only going to fail for such attack and that will be a lose for your warriors. So make it sure before deploying an attack or do not attack at all.
This Website is not affiliated with Throne Rush. trademarks are the property of their respective owners. Game content and materials copyright Throne Rush. all right reserved.