05 September 2020 Important Notice: Use facebook New theme and update your addons to auto submit the posts. Chrome Latest Version is 3.01 and firefox is 5.2 Which support New Facebook theme and not old classic theme.
Important Note: If you want to submit posts using classic Facebook theme then you should use the Firefox Addon Version 4.0 Here. and go to manage Addon and turn off auto-updating of Gameskip addon and double-check your addon version is 4.0
To hassle-free submitting links use our Chrome or Firefox Addon.
Click To Install Google Chrome Extension.

Click To Install Mozilla Firefox Addon.

Updated On 24-November-2018: issues related to submitting items now fixed.
First step is to right click yellow area, and not play button and image Area. Second step to click Copy Link Address. Third Step is right click Paste area and click paste on above form on this page. Use below images as hints, every game has similar posts like them.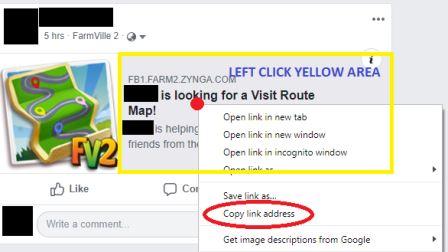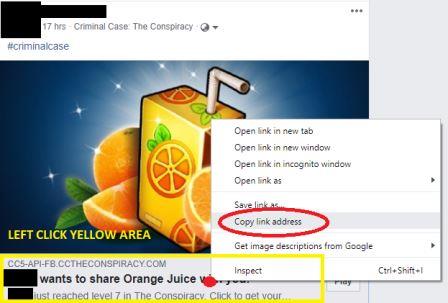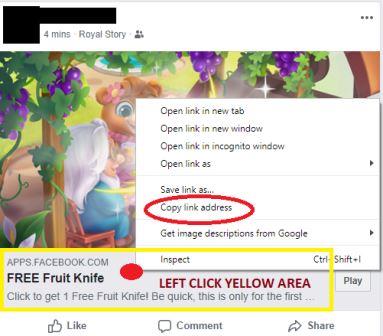 Important Tips
This page helps you to collect your friends bonuses by preparing all newsfeed posts for single click.
This page helps you to track number of clicks to your submitted posts.
You can not claim bonus from same link more than once. You may find some links are expired and not working. This does not mean that all links are not working.
Each material shared by you will be claimed by everyone and in return it gives you the same number of that item by each user. For example: (your 1 submitted item) + (has got 5 clicks by others) = (You will get 5 same material into your Criminal Case The Conspiracy game) Remember your sharing will increase your chances to get more of same Criminal Case The Conspiracy item.
Note: Above theory works for some items or few games you can try it may work for you.
To remove your current and future posts please add youself to our block list HERE and remove the browser addonn. For problems, suggestions please comment below or email us at ADMIN@GAMESKIP.COM
This Website is not affiliated With Criminal Case The Conspiracy. Trademarks are the property of their respective owners. Game Content and Materials Copyright Criminal Case The Conspiracy. All right reserved.